Digital Health Is Here to Stay
Yet, the digital health experience is often disjointed for both end users and care facilities. Gaps in data, platform integration, and technical support can limit adoption and create holes in the healthcare continuum that hinder patient outcomes.
Iron Bow Healthcare understands each organization has different needs based on their stages in the journey to digital, strategic priorities and populations served. We help our clients build a sustainable digital health program by leveraging existing investments, adding purpose-built technology, and focusing on operational change and adoption. With built-in flexibility, this program approach creates a natural feedback loop necessary for ongoing improvement.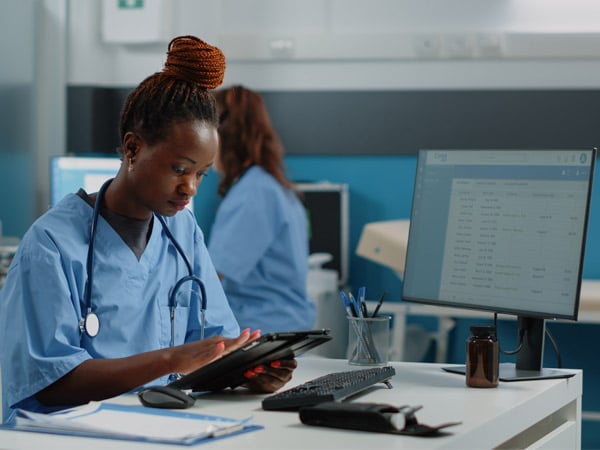 The Solution
IronMed is a different type of digital health solution that provides:
Holistic approach to virtual integration, adoption, and engagement
Support on your existing investments
Bringing together disparate systems, data sources and providers
One seamless, optimized experience that reduces complexity and cost
High-touch service and managed device distribution programs from scratch to fit depending on your needs
Learn How Iron Bow Healthcare Solutions Can Help
And drive the digital health transformation you need to enhance patient outcomes.